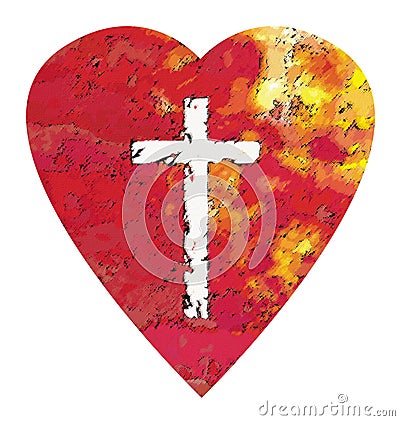 I asked one of my church members, Joyce, to share a special song today.

It is one of my favorites and since it was Valentine's Day Weekend I felt it was perfect.

So if you will please close your eyes and listen to the words of this song.
My scripture today is from I Cor. 13 –1-13
Well, this was Valentine's Day weekend and of course romantics all over the world found clever ways to express their love to their Valentine with chocolates and hearts and roses! I have tried my hand a few times at writing poetry – and have used this familiar verse many times "Roses are red, violets are blue, sugar is sweet and so are you!" I have also doctored it and come up with new variations….Kat went through a stage where purple was her favorite color….so I wrote this one for her.

Roses are red Violets are purple, sugar is sweet…just like maple syruple. The color purple is hard to rhyme.

I have to admit I am glad that there is a company called Hallmark. But when it comes to love I believe the bible does a better job than Hallmark can ever do, because it talks about the great love of God! Perhaps one of the best known verses in all the bible is

John 3:16
– "For God so loved the world …" We all know that God loves us; but the question is do we love God as we should? Jesus said in John 14:15
"If you love me; keep my commandments."

That's how we express our love back to God the Father. But aside from that the Bible helps us to understand the real nature of this thing called

LOVE

.
(Read I Corinthians 13:1-13)
Did you by any chance notice several things that Paul tells us about real Love?
1. REAL LOVE DOES THE RIGHT THINGS FOR THE RIGHT REASONS:
When I was little I use to watch the TV show "Leave it to Beaver". Do you remember the character Eddie Haskell? He'd act one way around grown-up and totally different around Wally and the Beaver! That's called being two-faced or a hypocrite. Paul says real love does things from a pure motive and to do otherwise profits nothing!
2. REAL LOVE HAS CERTAIN ATTRIBUTES:
Growing up in South Florida we'd say go get me a "coke" and anything cold and wet would do! Coke was a generic name for any kind of soda pop the local store had in stock! But the Coca-Cola company spends millions of $$$ to let us know that "Coke" is the real thing ®, "Coke is it!" Paul says real love has certain unmistakable qualities.

One of my favorite nontraditional love songs is by a group out of Atlanta called Third Day.

It is the one of those Greatest of these is …kind of love songs.

The reason it strikes the heartstrings for me….is because it is Jesus singing to me.

When I hear it on the radio I feel as if I am being serenaded by the Master.

The lyrics go like this:
Well I've heard it said, that a man would climb a moun-tain.
Just_ to_ be__ with__ the_ one____ he___ loves_____.
How many times, has_ he_ bro-ken_ that__ pro-mise__
It has never been done___
Well, I never climbed the highest mountain
But I walked the hill of calvary____
And just to be with you, I would do anything
There's__ no_ price__ I__ would__ not__ pay____, no___.
And just to be with you, I would give everything
And I would give my life a-way.
And I've heard it said that a man would swim the oceans
Just to be with the one he loves.
But all of those dreams, are an empty emotion.
Well, I never swam the deepest ocean
But I walked upon the raging sea.
And just to be with you, I would do anything
There's__ no_ price__ I__ would__ not__ pay____, no___.
And just to be with you, I would give everything
And I would give my life a-way____, yeah______.
And__ I know_____ that you don't understand the fullness of My love
How I died_ upon the cross for your sin.
And I know__ that you don't realize how much__ that I give you
And I pro-mise, well I would do it all again.
And just to be with you, I've done everything
There's no price I did not pay, no.
And just to be with you, I gave everything
Oh, just to be with you. Oh, just to be with you.
3. REAL LOVE STANDS THE TEST OF TIME:
Paul concludes this wonderful chapter on love in verse 13 by saying that in the end there are three essential things that will matter –

FAITH, HOPE and LOVE

and the greatest of these is real love! I want you to know that God's love for us is a love that endures, He always stands ready to forgive and to pardon if we will only turn to Him is trust and repentance. He only asks that you love Him enough to obey his salvation plan. Today, you can experience the real love of God just open your heart and let Him in.