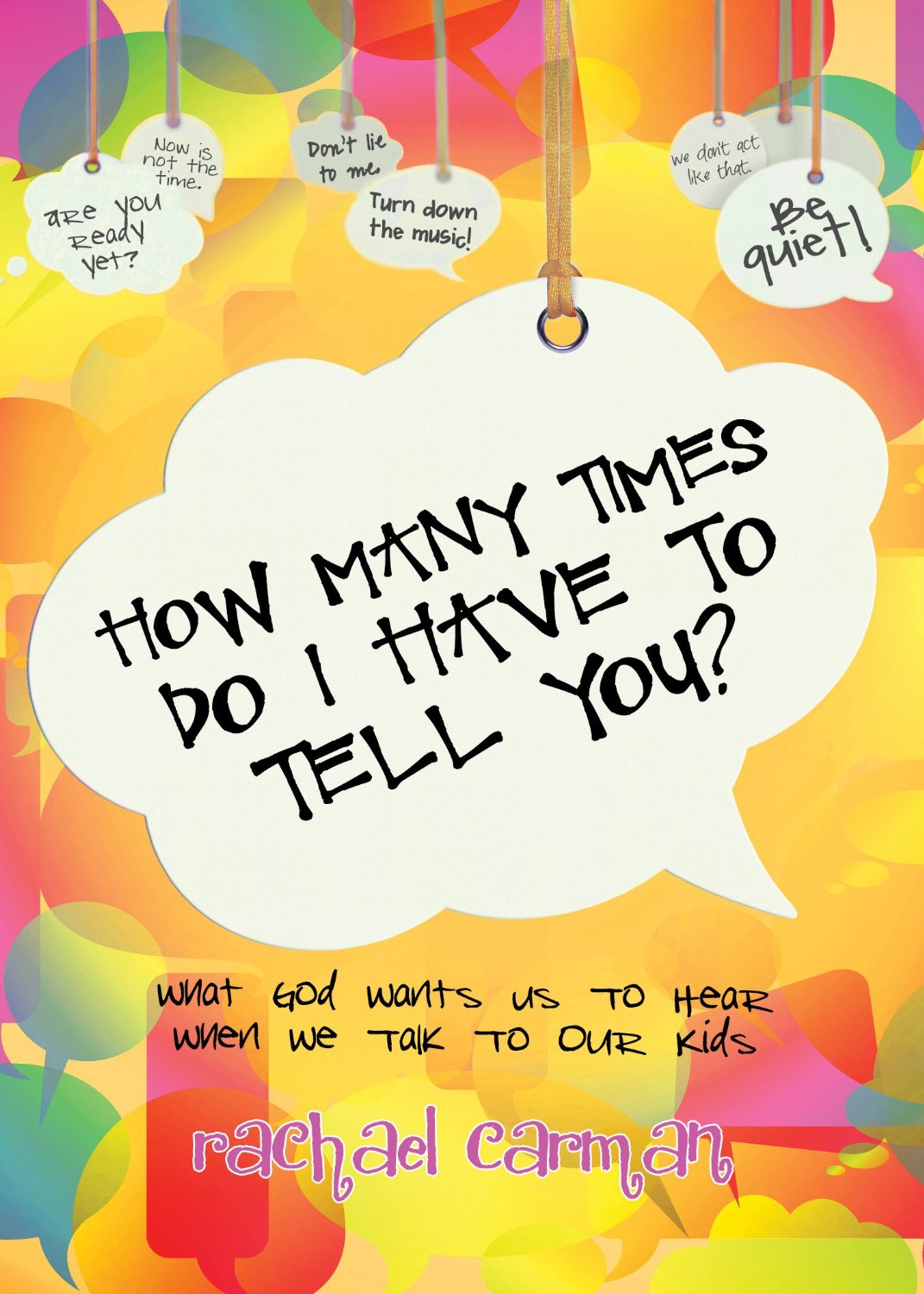 About The Book: How Many Times Do I Have to Tell You? (Apologia Educational Ministries, September 2014) You've probably said these things to your kids, but have you listened to what you're saying? "I remember the day you were born." "Turn down the music!" "This is going to hurt me more than it's going to hurt you." "Hold my hand."
Your heavenly Father wants to tell you many of these same things. Rachael Carman knows how noisy it can be when you're raising children---she has seven! But this lovely devotional book will help you to hear God's still, small voice amid the chaos of carpools, cut fingers, and carpet crawlers. You'll learn how to recognize God's instructions for you, even as you seek to follow His example as a parent.
About The Author:
Rachael Carman
is an author and speaker for Apologia Educational Ministries. The wife of Davis and the mother of seven children, Rachael challenges parents to live by reckless, obedient faith. As a direct reflection of her heart's desire to encourage, inspire, and celebrate motherhood, Rachael also leads Real Refreshment Retreats, weekend events that energize and invigorate homeschooling mothers with meaningful worship and speakers plus practical encouragement for the homeschool journey.
My Thoughts On The Book:
I was totally hooked on this book from page one. I could not put it down and felt as if each story was my own. Carman shares wonderful stories/lessons with the reader that are so very touching, funny, and sometimes sad. The moments of introspection at the end of each story were so helpful in summing up my own reactions or feelings that were unearthed in each story. I think "Turn Down The Music" touched me the most. I felt as if Carman and I shared the same skin. I love music and when I am traveling alone...on my hour commute home each day I am the one who rolls down her windows, turns up the music, sings at the top of her lungs, and enjoys the peace and release I feel. I am also the one God told to turn down the music and listen. I did. I am not saying I don't still jam when I am alone...my music tastes have changed over the years. This one little chapter really touched my soul. "It Doesn't Matter What Everyone Is Doing, " brought back a flood of memories from my own childhood....and from my role as a mother. Wrapped up in 32 wonderful chapters of life.....I found a nugget to keep for future reference. I loved this book! I know you will too.
Disclosure of Material Connection: I received this e-book free from Litfuse Publicity Group as part of their Book Review Blogger Programs. I was not required to write a positive review. The opinions I have expressed are my own. I am disclosing this in accordance with the Federal Trade Commission's 16 CFR, Part 255: "Guides Concerning the Use of Endorsements and Testimonials in Advertising." Thank you! Thank you! Thank you!