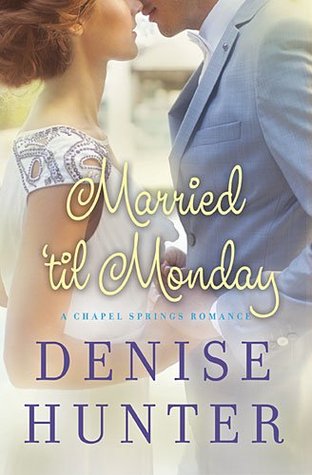 About The Book: With a big anniversary party in the works for her parents, Ryan will pretend to be Abby's husband for just one last weekend. Ryan McKinley has tried to move on from his ex-wife, Abby. He's sulked, he's gotten angry, and ultimately he bought her dream house. Big mistake. Living alone in the massive 2-story has only made him miss her more. When her parents call him out of the blue about their anniversary party in Summer Harbor, Maine, Ryan believes God has dropped a golden opportunity straight in his lap. Abby McKinley never exactly told her parents about the divorce. A strained relationship with her dad has culminated in a distant relationship with her parents, but she's finally succumbed to her mom's pressure to make the drive for their 35th-anniversary party.
Then Ryan shows up on her doorstep, looking as devastatingly handsome as ever. When he insists he's going to Seabrook, with or without her, Abby knows she can't say no. Her parents still think they're married and now Ryan knows it too. Besides, he only wants to check in with his best friend from college-her cousin Beau, who just lost his dad. It's just a one-week road-trip with the man who broke her heart. What could possibly go wrong?
About the Author:
Denise Hunter is the internationally published bestselling author of more than 25 books, including "Dancing with Fireflies" and "The Convenient Groom". She has won The Holt Medallion Award, The Reader's Choice Award, The Foreword Book of the Year Award, and is a RITA finalist. Denise writes heartwarming, small-town love stories. Her readers enjoy the experience of falling in love vicariously through her characters and can expect a happily-ever-after sigh as they close the pages of her books.
My Thoughts On The Book:
I did not read the other books in the series, but after reading this one I wish I had. This book can be read as a standalone. Characters from the other book are present but do not stand in the way of keeping up with the story line. This is a Christian romance one of my favorite genres to read.

I did not want the story to end and read it in one night. This is a definite must read!
Disclosure of Material Connection:
I received this e-book free from Book Look Bloggers as part of their Book Review Blogger Programs. I was not required to write a positive review. The opinions I have expressed are my own. I am disclosing this in accordance with the Federal Trade Commission's 16 CFR, Part 255: "Guides Concerning the Use of Endorsements and Testimonials in Advertising." Thank you! Thank you! Thank you!