Welcome to another edition of the Wednesday Hodgepodge. We've had a few new faces join the party in recent weeks, so welcome especially to the newbies. I don't ask a lot here, just three little things-
Please only link if you've answered today's questions (I delete non-Hodgepodge links)
Add a link back here so anyone visiting your blog can play along too. The button code is in Joyce's sidebar so you can easily copy and paste.
And finally, leave a comment for the blogger who linked before you because that's the neighborly thing to do. Now on with the show! When you have finished click here to post on Joyce's blog! Happy Blogging.
1.July 15th is
National Give Something Away Day.
What can you give away? Will you?
I do folksy painting, frilly crocheted scarves, make cute notecards, and Frank does wood work. I think we could come up with a thing or two to give away.
2. Do you have a mantra? Please share with the class if you feel comfortable doing so.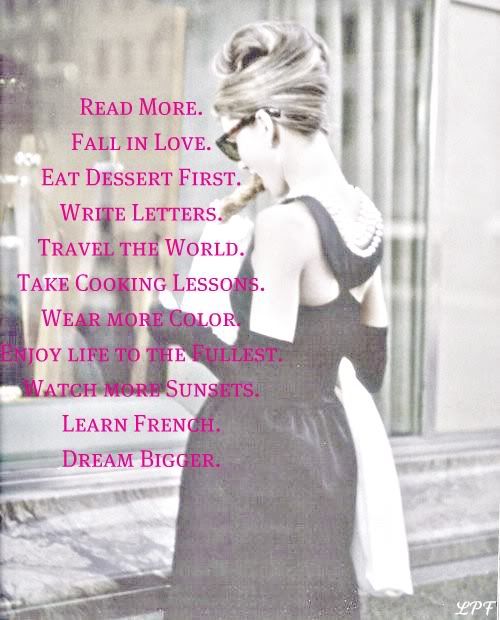 3. Who does the grocery shopping in your house? How many times a week do you shop? Do you make a list or pray for inspiration in the produce aisle?
I work a full time job and a part time one. Frank does all the grocery shopping and cooking. He goes to the grocery story a couple of times a week....on specific days to check on the clearance stuff. He is master of the kitchen.
4. Is there a TV show you're embarrassed to say you watch? You're going to tell us what it is, right?
I pretty much watch the Food channel, HGTV, and Pop for the oldies shows. I think most of the television of today is embarrassing. Look at the commercials that they show. If I had to pick a show or series...it would be anything with the Housewives, Naked in the Wilderness, the Khardasians, etc....if nudity, sex, or scandal is involved....don't count on me to be watching.
5.
A recent article
listed fifteen words we should eliminate from our (written) vocabulary in order to sound smarter-
that, went, honestly, absolutely, very, really, amazing, always, never, literally, just, maybe, stuff, things, and irregardless.
Of the fifteen, which word is
your
most overused?
I'm going with 'that' and "stuff." I find I have to cut them out of my writing and speech often.
6. So apparently
dying your hair gray
(
in your youth!
) is a thing right now. It's called 'The Granny Hair' trend. Your thoughts?
My hair turned white...naturally about 8 years ago. I sometimes wish it were gray....but it is pure white.. Why bother coloring it.
7. A while back
Buzz Feed
asked members to share the most beautiful sentence they've read in a piece of literature. A hard thing to narrow down, at least for me, but let's try. What's one of the most beautiful sentences
you've
ever read in a piece of literature?
Joyce's sentence would make my daughter, Kathryn smile.
"Dear old world,' she murmured, 'you are very lovely, and I am glad to be alive in you." ~L.M. Montgomery, Anne of Green Gables When she was 15 the two of us drove to PEI to see where L.M. Montgomery penned her lovely Anne stories. My sentence would be from A Tree Grows in Brooklyn.
"'Dear God,' she prayed, 'let me be something every minute of every hour of my life.'"—Betty Smith,
A Tree Grows in Brooklyn. You know...that should be my life mantra too.
8. Insert your own random thought here. Today I have a profound random thought.
P
eople are often unreasonable, irrational, and self-centered.
Forgive them anyway.
I
f you are kind, people may accuse you of selfish, ulterior motives. Be kind anyway.
I
f you are successful, you will win some unfaithful friends and some genuine enemies.
Succeed anyway...
I
f you are honest and sincere people may deceive you. Be honest and sincere anyway.
W
hat you spend years creating, others could destroy overnight. Create anyway.
I
f you find serenity and happiness, some may be jealous. Be happy anyway.
T
he good you do today, will often be forgotten. Do good anyway.
G
ive the best you have, and it will never be enough. Give your best anyway.
I
n the final analysis, it is between you and God. It was never between you and them anyway.
-this version is credited to Mother Teresa
____________________________
2. The Original Version:
The Paradoxical Commandments
by Dr. Kent M. Keith
People are illogical, unreasonable, and self-centered.


Love them anyway.

If you do good, people will accuse you of selfish ulterior motives.


Do good anyway.

If you are successful, you win false friends and true enemies.


Succeed anyway.

The good you do today will be forgotten tomorrow.


Do good anyway.

Honesty and frankness make you vulnerable.


Be honest and frank anyway.

The biggest men and women with the biggest ideas can be shot down by the smallest men and women with the smallest minds.


Think big anyway.

People favor underdogs but follow only top dogs.


Fight for a few underdogs anyway.

What you spend years building may be destroyed overnight.


Build anyway.

People really need help but may attack you if you do help them.


Help people anyway.

Give the world the best you have and you'll get kicked in the teeth.


Give the world the best you have anyway.