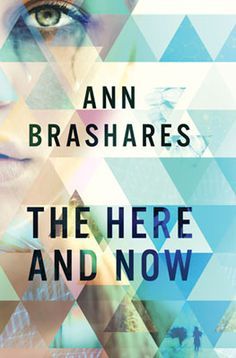 About The Book: An unforgettable epic romantic thriller about a girl from the future who might be able to save the world . . . if she lets go of the one thing she's found to hold on to.Follow the rules. Remember what happened. Never fall in love. This is the story of seventeen-year-old Prenna James, who immigrated to New York when she was twelve. Except Prenna didn't come from a different country. She came from a different time—a future where a mosquito-borne illness has mutated into a pandemic, killing millions and leaving the world in ruins. Prenna and the others who escaped to the present day must follow a strict set of rules: never reveal where they're from, never interfere with history, and never, ever be intimate with anyone outside their community. Prenna does as she's told, believing she can help prevent the plague that will one day ravage the earth. But everything changes when Prenna falls for Ethan Jarves. From Ann Brashares, the #1 New York Times bestselling author of The Sisterhood of the Traveling Pants series, The Here and Now is thrilling, exhilarating, haunting, and heartbreaking--and a must-read novel of the year. "This gripping story is set in a world unlike any other and inhabited by beautifully imagined characters that stay with you long after the last page. As always, Brashares expertly captures the wonder of love's enduring power." – Sara Shepard, the #1 New York Times bestselling author of Pretty Little Liars
About The Author: Ann Brashares is the bestselling author of The Sisterhood of the Traveling Pants, The Second Summer of the Sisterhood, Girls in Pants, Forever in Blue, The Last Summer (of You and Me), and My Name is Memory.
My Thoughts On The Book: I have read many of Ann Brashares books. I teach high school and have recommended many of them to my student readers with no problem. I wish I could say the same about this book. It was all I could do to finish it! I had to look several times to make sure this WAS EVEN an Ann Brashares book. When I read The Sisterhood of the Traveling Pants I felt as if I knew everyone of the characters personally. I did not feel that way this time. The characters to me were boring...plain and simple. I enjoy reading time travel books. I am a huge fan of Diana Gabaldon's Outlander series....but just could not sink my teeth into this one. I did loan it to one of my avid student readers so we could discuss the book and we both agreed after reading that there was nothing to really discuss.
Disclosure: I received a free copy of this book from Net Galley Publicity Group in exchange for an honest review. All opinions expressed are entirely my own. Thank you for allowing me this opportunity.