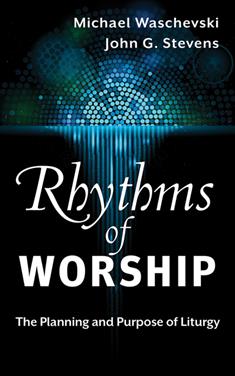 About The Book: There are many books written for liturgical experts, but not many for laypeople. This book bridges that gap. In clear, everyday language, Waschevski and Stevens describe why Protestants worship and help to equip worship planners and leaders for excellence in their tasks. The authors explore the different elements of the worship service and how each expresses our Christ-centered faith. They also describe the feasts and festivals of the liturgical year, helping the reader understand and appreciate these special times and seasons in worship. An additional chapter considers music and arts in worship. Discussion questions at the end of each chapter invite discussion in local congregations. This book will be a valuable resource for pastors, worship committees, members, and all others who engage in worship planning and leadership.
About The Author(s):
Michael Waschevski serves as a pastor in Fort Worth, Texas. In addition to serving as a member of the Glory to God hymnal committee, he frequently teaches at Austin Presbyterian Theological Seminary and Brite Divinity School.
John G. Stevens is a Presbyterian minister and Chair of the Sacramento Presbytery Mission Committee. He also serves as a member of the Association for Reformed and Liturgical Worship.
My Thoughts On The Book: What I loved most about the book is that the authors understood. They were not just spouting thoughts, they actually follow the model given.
Every church planning committee, choir director, worship leader and pastor should have access to this book. It definitely holds some sound building blocks for creating worship as it should be. With this blueprint to guide a church meaningful worship can and will occur.
Disclosure of Material Connection: I received this e-book free from Netgalley Publicity Group as part of their Book Review Blogger Programs. I was not required to write a positive review. The opinions I have expressed are my own. I am disclosing this in accordance with the Federal Trade Commission's 16 CFR, Part 255: "Guides Concerning the Use of Endorsements and Testimonials in Advertising." Thank you! Thank you! Thank you!