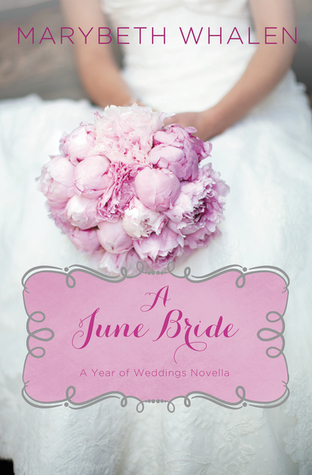 About The Book: A year's worth of novellas from twelve inspirational romance authors. Happily ever after guaranteed. It takes a reality TV show for Wynne to realize love isn't just a game. Wynne Hardy never thought she'd get engaged on a reality TV show, but when she met Andy on The Rejection Connection, the two of them hit it off. Now he's asked her to marry him, much to the public's delight and fascination. They're all set to wed on live TV in a seaside ceremony at the height of the wedding season. But just as Wynne thinks all her dreams are coming true, her ex-boyfriend walks back into her life at the worst possible time. Steve broke her heart years ago, and she's still sorting through her feelings for him. Her heart isn't as clear as her head that it's past time to move on---even though she's engaged to Andy. At a local TV talk show appearance, Wynne meets Meredith, who won another reality TV show---Marathon Mom---proving herself nothing short of a superhero. As Wynne's beach wedding plans spin out of control, Meredith offers to help, unknowingly stepping on Wynne's secret feelings . . . and exposing some secrets Meredith has been keeping to herself. Can these two reality stars get real about their feelings? Will Wynne go through with her televised wedding and be the perfect June bride the network is looking for?
About The Author: Marybeth Whalen is the wife of Curt and mom of six children. The family lives outside Charlotte, NC. Marybeth is the author of the novels "The Mailbox," "She Makes It Look Easy," "The Guest Book" and "The Wishing Tree." She also serves as director of She Reads, an online book club focused on spotlighting the best in women's fiction. Marybeth spends most of her time in the grocery store but occasionally escapes long enough to scribble some words. She's always at work on her next novel. You can find her online at www.marybethwhalen.com.
My Thoughts On The Book: I have read all but one of the years worth of wedding novellas so far and loved them all. This novella was my first book by Marybeth Whalen and I hope not my last. Whalen did a remarkable job of drawing you into the plot. I loved this story! It was a quick read and very touching. Whalen develops her characters to the point that you feel as if you know them personally. Each of these is a stand alone novella so if you have not begun reading them you can jump in anywhere and fall in love with these brides, bridegrooms, and the ups and downs of getting married.
Disclaimer: This book was given to me to review as part of Thomas Nelson Publishing Company's BookLook Blogging Program in exchange for an honest review. The thoughts are entirely my own. I cannot wait to read A July Bride!